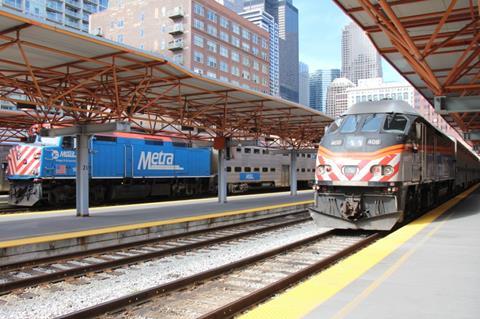 USA: The board of Chicago commuter operator Metra has approved a plan to procure seven low-emission shunting locomotives, including its first zero-emission electric loco.
The six diesel locos would be required to meet the Environmental Protection Agency's Tier IV emissions standards, the highest currently in effect.
The seventh loco would be used to assess whether zero-emission electric locos can meet the demands of real-world operating conditions and Chicago's weather, with the outcome then influencing future procurements.
The fleet will replace locos that entered serve between 50 and 82 years ago.
'We've always prided ourselves on providing our customers with safe and reliable service that's good for the environment', said Metra CEO James M Derwinski on February 17. 'Now with funding provided through the State of Illinois bond programme, we're taking advantage of the latest technology to do even more to reduce pollution.'