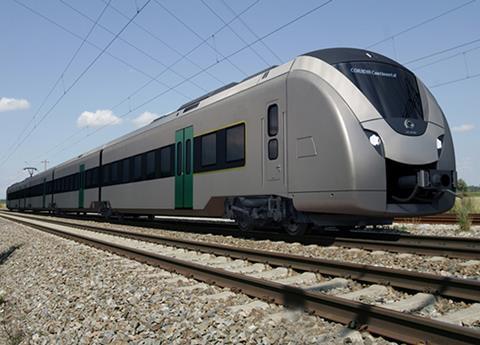 GERMANY: Transport authority Verkehrsverbund Mittelsachsen has awarded Alstom a €150m contract to supply 29 Coradia Continental 160 km/h electric multiple-units and maintain them for 16 years.
The EMUs are to be built at Alstom's Salzgitter plant and are due to enter service in June 2016 on Elektronetz Mittelsachsen II services to Elsterwerda, Dresden Chemnitz, Zwickau and Hof. Operation of these services is to be put out to tender by the transport authority.
The order placed on March 26 covers 13 three-car units each with a capacity of 320 passengers, and 16 five-car units able to carry up to 520 people. There are options for up to 23 more EMUs. According to Alstom, roof-mounted traction equipment will enable the units to offer a spacious interior, with multi-purpose areas for wheelchairs, bicycles and pushchairs.
As the registered entity in charge of maintenance, Alstom will maintain the new fleet at a facility near Chemnitz.