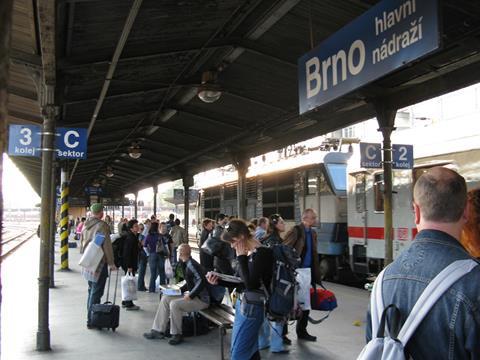 CZECH REPUBLIC: ČD has awarded the first contract for the installation of ETCS on its fleet, but has halted the tendering process for other contracts.
AŽD Praha and ČD-Telematika are to equip 102 Class 162 and 362 electric locomotives by 2022 at a cost of KC1·4bn, with 39% of the cost to be covered by the EU's Connecting Europe Facility. As part of the project, ČD will convert the last 17 Class 163/363 120 km/h locomotives into the 140 km/h Class 162/362.
Citing high costs, ČD has cancelled four of the six planned contracts for fitting ETCS to a total of 453 vehicles. These cover seven Alstom Pendolino and six Siemens Railjet trainsets and 20 Škoda Transportation Class 380 multi-system locomotives, plus up to 134 Škoda Transportation CityElefant, RegioPanter and InterPanter EMUs.
Tendering is still underway for a contract to install ETCS on up to 154 diesel locomotives, DMUs and driving cars.