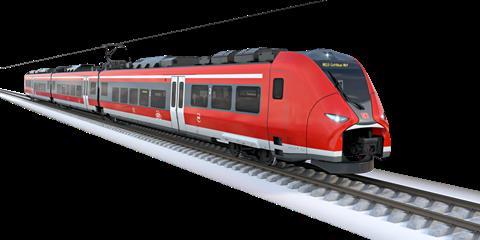 GERMANY: DB Regio has awarded Siemens Mobility a contract to supply 18 three-car Mireo electric multiple-units for use on Netz Lausitz regional passenger services from late 2022.
The EMUs to be supplied from Siemens' Krefeld plant will have 180 seats including 'premium-quality' first class areas and a family zone, with at-seat power and USB sockets and inductive charging at tables. Other facilities will include wi-fi, step-free access, defibrillators, charging points for electric bikes and energy-saving lighting,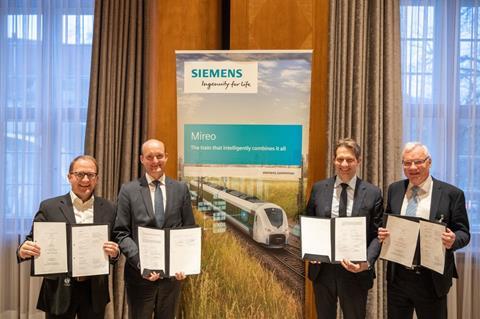 DB Regio is to operate the Netz Lausitz services for 13 years from December 2022 under a contract awarded in December by Berlin-Brandenburg transport authority VBB on behalf of the Land of Brandenburg and Leipzig transport authority ZVNL.
The contract covers the operation of 4·3 million train-km/year on routes RB11 Frankfurt (Oder) – Cottbus – Finsterwalde – Falkenberg (Elster), RB49 Cottbus – Ruhland – Elsterwerda-Biehla – Falkenberg (Elster), RE10 Frankfurt (Oder) – Cottbus – Falkenberg (Elster) – Eilenburg – Leipzig Hbf, RE10V Cottbus – Leipzig Hbf and RE13 Cottbus – Senftenberg – Elsterwerda.
'We're getting more modern and higher-quality trains, which is exactly what we envisioned in the tendering process', said Brandenburg's State Secretary for Infrastructure & Planning Rainer Genilke when the EMU order was announced on February 14. 'Moreover, we'll be adding more train-km on the network and reorganising the service in the region from southern Brandenburg to Sachsen. By undertaking these developments in our transport sector, we'll be supporting structural change in the Lausitz region.'