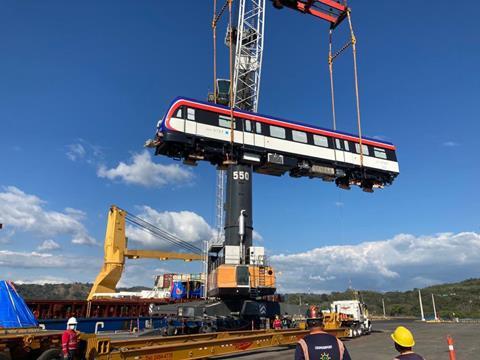 COSTA RICA: National railway Incofer has taken delivery of eight diesel multiple-units for use on commuter services around the capital San José.
'With the arrival of these new trains, the process of rail modernisation begins', said Incofer President Elizabeth Briceño. 'Current passenger operations will be improved significantly and the passenger capacity of our services will be increased.'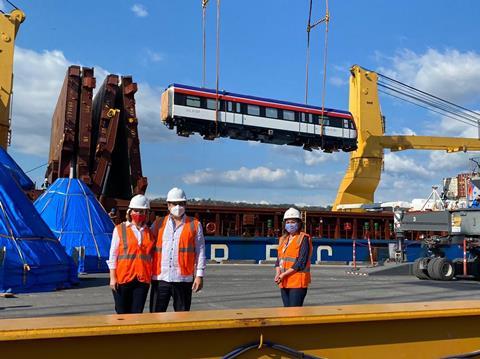 The 1 067 mm gauge DMUs were ordered from CRRC Qingdao Sifang in December 2018 at a cost of US$32·7m. The manufacturer will provide three years of maintenance.
The two-car units are 38 m long and equipped with air-conditioning and a passenger information system. They have a capacity of 372 passengers, with wheelchair spaces and seating for passengers with reduced mobility.
The units comply with EU Stage IIIA emissions regulations and have a maximum speed of 70 km/h. According to the manufacturer, they will offer quiet operation, low energy consumption and a service life of 30 years.
Electrification plans
President of Costa Rica Carlos Alvarado Quesada said the delivery of the DMUs was 'excellent news', and meant the railways would become 'modern, efficient and sustainable'.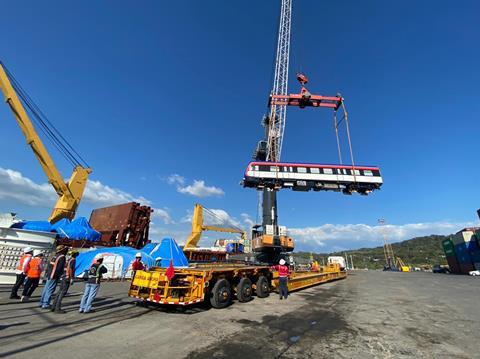 Last May the government announced plans for the development of an 84 km electrified network in the densely populated San José metropolitan area. The main line would run east-west from Cartago through San José and Heredia to Alajuela, with predicted ridership of 200 000 people/day.
More than 98% of the energy fed to the power grid is now from renewable sources, most hydroelectricity, but the transport sector is still heavily dependent on the fossil fuels. Electrification would play an important role in the decarbonisation of Costa Rica by 2050, the government believes.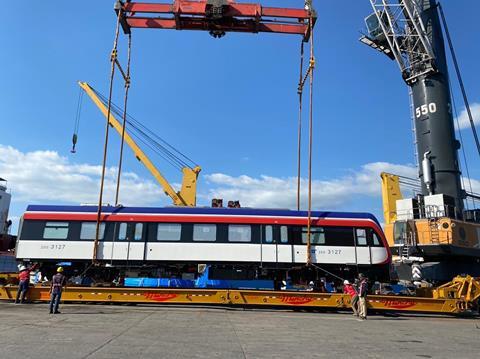 It estimates that the construction of the railway could create 1 200 jobs, and operations would employ 1 500 people.
The government is also investigating the feasibility of the proposed Limón electric rail freight project, which would use a mix of new and modernised lines.