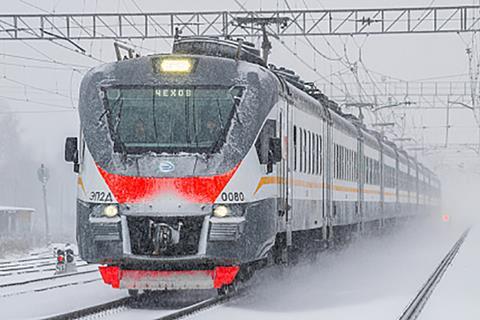 RUSSIA: Leasing company VEB.RF Group has awarded Transmashholding's Demikhovsky factory a contract to supply six 11-car EP2D electric multiple-units.
They are to be delivered by the end of the year for operation by Central Suburban Passenger Co on Moscow's Belorussky and Savelovsky routes.
The Demikhovsky plant has already delivered 23 similar 11-car EMUs to the operator this year.