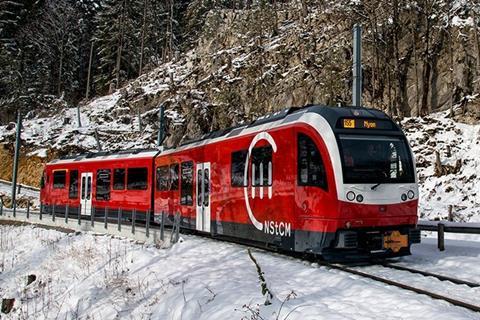 SWITZERLAND: Chemin de Fer Nyon-Saint-Cergue-Morez has awarded Stadler a contract to supply six two-car electric multiple-units. Deliveries are scheduled between late 2021 and early 2022.
The 1·5 kV DC EMUs will be similar to four Abe4/8 units which Stadler supplied to the 27 km long metre-gauge line in 2015.
They will have 91 seats including nine in first class, air-conditioning and a passenger information system, and will meet the requirements of current Swiss accessibility legislation.