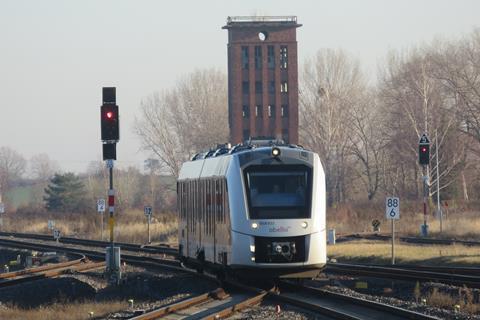 GERMANY: Sachsen-Anhalt transport authority NASA has commissioned a study of options for replacement of diesel traction on the Land's regional passenger services.
Transport Technologie-Consult Karlsruhe has been awarded a €140 600 contract to look at options including batteries, hydrogen and electrification, as well as potential interim options such as running diesel multiple-units on hydro-treated vegetable fuel.
The study will consider the rolling stock, infrastructure and energy supply chains which would be required, and will take into account existing electrified routes and possible synergies with freight traffic.
Nasa envisages a switch from diesel traction when the current Dieselnetz Sachsen-Anhalt operating contract expires in December 2032.