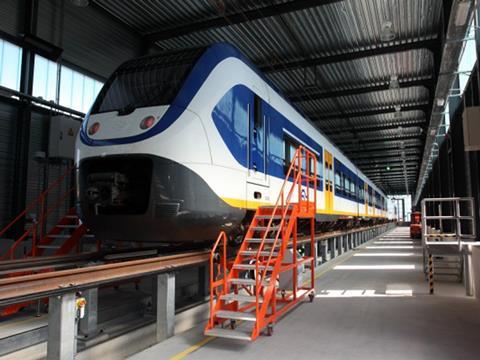 NETHERLANDS: The NedTrain rolling stock maintenance subsidiary of national passenger operator NS officially opened the first of four 'technical centres' on September 8.
Located close to Utrecht Centraal station, the technical centre will undertake rolling stock repairs including pantograph, couplers and window replacement. The main building was designed and built by BAM Utiliteitsbouw, and incorporates a variety of water, energy and waste saving measures including roof-mounted solar panels and LED lighting.
Construction of the Den Haag technical centre is scheduled to start by the end of the year, and planning is underway for similar facilities in Zwolle and Nijmegen.