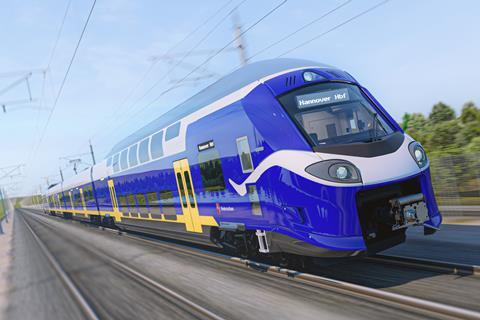 GERMANY: 'Niedersachsen has never ordered so many new trains in one go', said Land Minister of Transport Dr Bernd Althusmann when transport authority LNVG named Alstom as preferred bidder to supply 34 partly-double-deck electric multiple-units for use on Expresskreuz Bremen/Niedersachsen services.
The contract announced on February 25 would be worth €760m including 30 years of maintenance. Formal award is subject to a regulatory standstill period expiring on March 8.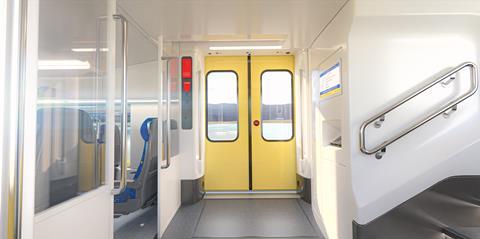 'This investment from the Land's funds sends a clear signal', said Althusmann. 'We want to further strengthen rail traffic. We focus on modern, accessible transport and climate protection.'
The order would cover 68 double-deck driving cars and 86 single-deck intermediate cars, to be formed into 34 four-car and six-car sets. One of these would be used by Alstom for ETCS approval.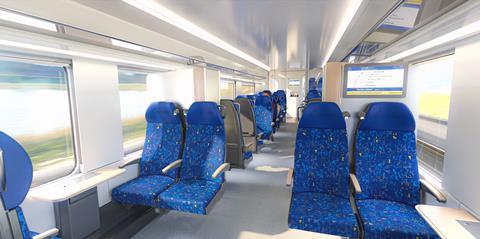 The EMUs are to be deployed from December 2024 on services RE1 Hannover – Bremen – Oldenburg – Norddeich Mole/Wilhelmshaven, RE8 Hannover – Bremen – Bremerhaven and RE9 Osnabrück – Bremen – Bremerhaven. A future operator has not yet been selected.
'The manufacturer knows the trains best', said LNVG Managing Director Carmen Schwabl. 'It will be responsible for the entire 30 years of service life for the technology. The operator can concentrate on the passengers and the services.'
Quietest trains in Germany
LNVG said the fleet would the 'quietest trains in Germany'. They will offer step-free access, and have areas for people with reduced mobility, a 'comfortable' seat spacing, and cycle and multi-purpose areas that can be enlarged or reduced in size depending on the seasonal demand.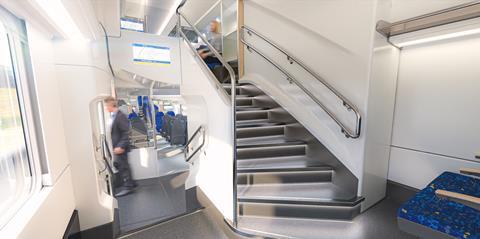 'The vehicles will be the first in Germany that make full use of the European clearance profile DE3', said Schwabl. 'This results in more head and shoulder room on the upper floor. That is a significant improvement for the passengers.'
They will have wi-fi and video surveillance. The real-time passenger information system will include displays on the outside of the train showing the number of free seats in the coach, and passengers will also be able to access this information in advance via an app.
The EMUs will be designed for rapid coupling and uncoupling to enable portion working on service RE1, with trains dividing at Oldenburg to serve Norddeich Mole and Wilhelmshaven.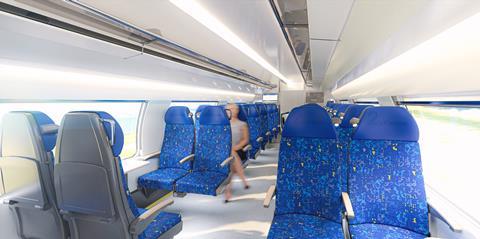 'The North Sea coast is one of the premium tourism destinations nationwide', said Althusmann. 'The new comfortable and largely barrier-free trains as well as the direct connection from Hannover to Wilhelmshaven will mean a quantum leap for the accessibility of the region and for tourists from all over Germany.'
Alstom will maintain the fleet at a new depot in the Inlandshafen/Reitbrake area of Bremen which will be funded by LNVG. The authority has particularly strict noise requirements, with noisy activities required to be undertaken in the workshop hall, the track layout to be designed minimise rail squeal and shunting required to be done using electric rather than diesel traction.