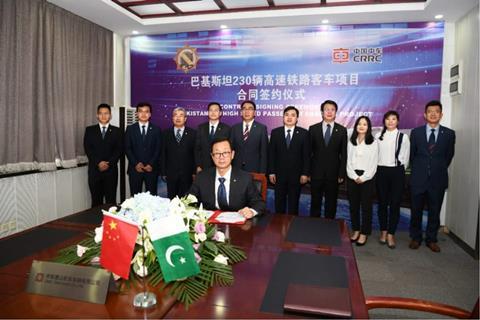 PAKISTAN: CRRC Tangshan Locomotive & Rolling Stock Co Ltd has signed a contract to supply 230 'high speed' passenger coaches to Pakistan Railways, under plans to revitalise the country's long-distance passenger services.
The virtual contract signing concludes a five-year procurement process during which four separate tenders were issued. Following three failed attempts and delays due to the coronavirus pandemic, PR issued its fourth tender in November 2020, inviting bids for the supply of 230 coaches and 820 freight wagons. Bids were opened in January, and CRRC Tangshan was named as preferred bidder for the passenger stock on June 25.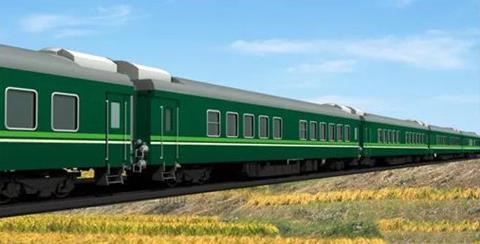 To be funded through a Chinese loan under the Belt & Road Initiative, the 160 km/h coaches will be derived from existing Chinese designs, but modified for operation on 1 676 mm gauge tracks. The majority of the vehicles are required to be assembled locally under government plans to revitalise Pakistan's rolling stock manufacturing capabilities.
The order has been split into five types: 80 air-conditioned and 80 economy coaches, 30 lounge cars, 20 vehicles with luggage compartments and 20 brake coaches. The first 46 vehicles are expected to be assembled in China and delivered complete, while the remaining 184 will be supplied as kits for local assembly at the Pakistan Locomotive Manufacturing Plant in Risalpur.