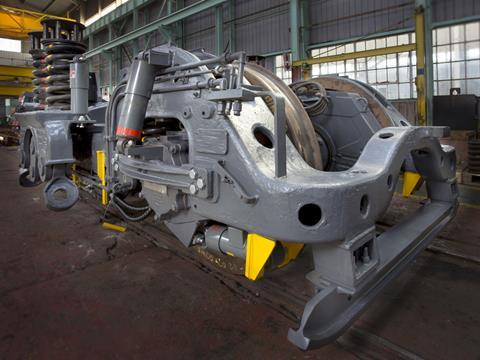 SOUTH AFRICA: Three freight locomotives are being used for a six-month trial of the Jika passive hydraulic steering system which has been developed by DCD Rolling Stock.
DCD says this can increase locomotive wheel life by three times and reduce track wear by 60%, energy consumption by 3% and lateral forces on curved track by a factor of five.
'Mechanical linkage systems in locomotives have proven to be inefficient, as a large amount of time and money is spent on maintenance', according to product engineer and Jika inventor Pat Smit.
The use of hydraulics reduces the number of components in the bogie, and work is underway with a university to develop a hydraulic cylinder capable of six years of maintenance-free operation.