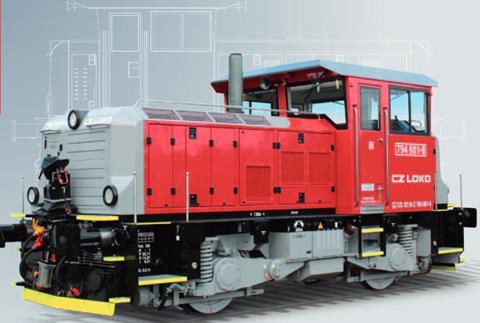 POLAND: PKP Intercity has awarded CZ Loko an €8·9m contract to supply 10 locomotives for light shunting at depots and stabling points in Warszawa, Gdańsk, Wrocław, Katowice and Kraków.
The two-axle EffiShunter 300 is designed to give low production and operating costs. The locomotives for PKP IC will be equipped with 328 kW CAT C13 diesel engines meeting EU Stage V emission standards, and fitted with the SHP national train control system.
The first is to be delivered in 18 months, and all 10 within two years.
'In the past, CZ Loko was active in Poland mainly in the field of repairs', said CZ Loko Polska Chairman Roman Stříž. 'But that is now changing and large investments are being made in new locomotives. Our contract is a clear proof of this and follows on from the delivery of the same type of locomotive to the Warszawa metro.'
CZ Loko sees great prospects in the Polish market. 'The local economy is the largest in central Europe and has grown significantly in recent years', said Stříž. 'The locomotive fleet is undergoing a major renovation and will develop dynamically. However, we are also aware of strong local competition and we do not oppose co-operation with local entities.'