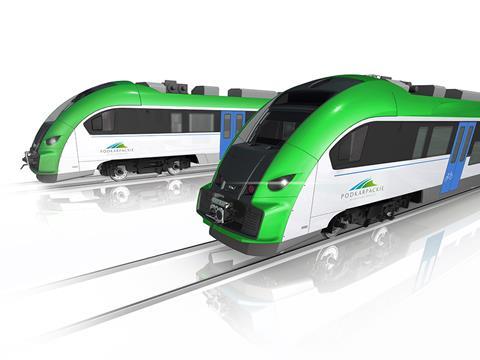 POLAND: Podkarpackie voivodship has selected Pesa to supply seven electric multiple-units and Newag to provide two diesel multiple-units.
The 124·66m złoty contract for five three-car and two four-car Elf 2 EMUs units is second order for the second generation of Pesa's Elf family. Deliveries are scheduled between June 30 2017 and March 31 2018. PESA wil provide an 84-month warranty, and be responsible for maintaining the EMUs.
Newag's 32·97m złoty bid for the contract to supply two two-car DMUs between February and March 2018 was higher than Pesa's offer of 32·57m złoty, but Newag offered lower maintenance costs of 3·08 złoty/km compared to Pesa's 3·46 złoty/km.