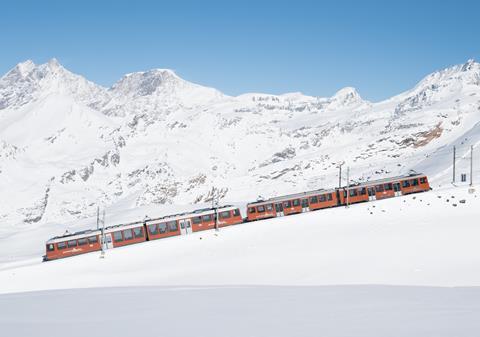 SWITZERLAND: Metre-gauge railway group BVZ Holding has awarded Stadler a SFr45m contract to supply five two-car Abt rack EMUs for use on its 9·4 km Gornergrat mountain railway from 2021.
The units will be branded Polaris, derived from POpular LAndscape Railway In Switzerland. The follows the astronomy theme established by BVZ Holding with the Matterhorn Gotthard Bahn's Komet fleet and its Orion units which are on order.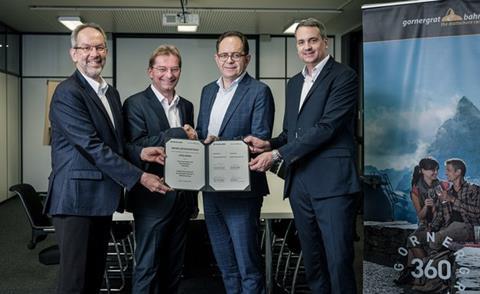 Placing the Polaris order on December 19, BVZ Chief Executive Fernando Lehner said acquiring new and faster vehicles to replace life-expired rolling stock up to 57 years old formed an important part of the operator's strategy to develop Gornergrat as a top mountain for national and international tourism.
Exterior and interior styling of the units will be undertaken by Pininfarina. The 34·6 m long EMUs will have a capacity of 120 seated and 100 standing passengers, with CCTV monitored low-floor entrances for accessibility, a passenger information system and space for storing bicycles and winter sports equipment.
The 725 V 50 Hz units will have a maximum speed of 30 km/h uphill and 20 km/h downhill, and will be able to work in multiple with the Gornergrat Bahn's existing vehicles. Regenerative braking will allow three downhill runs to power two ascents.