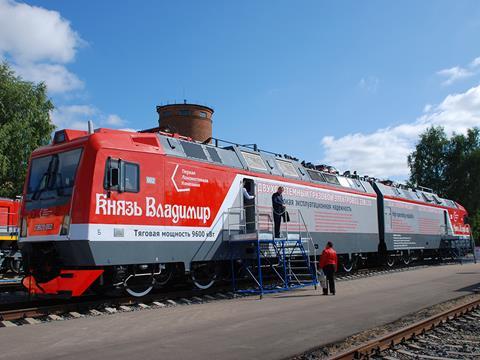 RUSSIA: The federal railway certification body granted type approval on October 13 enabling First Locomotive Co to begin series production of its 2EV120 Prince Vladimir 1520 mm gauge locomotive design.
The First Locomotive Co joint venture of Bombardier Transportation and local investors was formed to manufacture locomotives at a factory in Engels, and exhibited two prototypes at the Expo 1520 trade fair at Shcherbinka this year.
The 2EV120 twin-section locomotive is a member of Bombardier's Traxx family, designated Traxx F120MS. Able to operate under 25 kV 50 Hz or 3 kV DC electrification, the 120 km/h design has a maximum rating of 9·6 MW and a continuous rating of 8·8 MW.