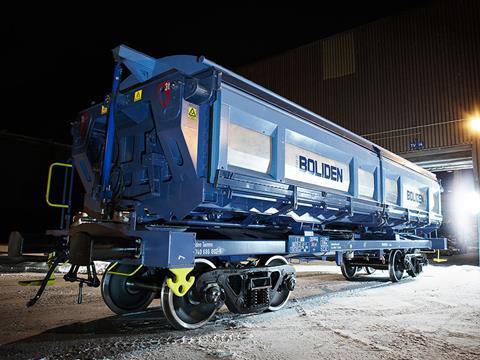 SWEDEN: A year-long research project to enhance the design of a Kiruna Wagon mineral hopper concluded at the end of 2014.
The project saw the wagon manufacturer collaborate with students from Luleå University of Technology as part of an effort to reduce the tare weight of the side-dumping wagons used since 2010 on trains for mining and smelting company New Boliden. The students focused on modifying the design to ensure that the mechanical components used in the unloading assembly were relocated further down the wagon frame.
Kiruna Wagon believes that the project marks a 'flying start' to its long-term partnership with LUT, which is intended to ensure the manufacturer has access to a pool of young locally-trained engineering talent.