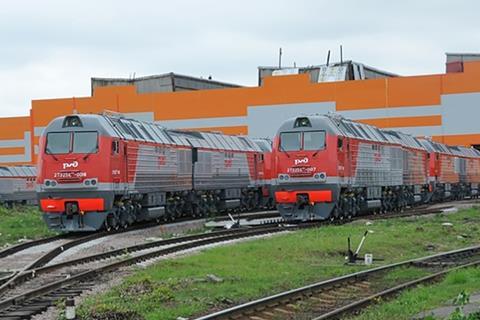 RUSSIA: Only locomotives powered by electricity, natural gas or other alternative energy sources will be purchased by national railway RZD after 2025, according to Deputy General Director & Chief Engineer Sergey Kobzev.
'In the future, we are going to operate locomotives using rechargeable batteries, multiple-unit rolling stock with hydrogen fuel cells, and locomotives with gas-piston and gas-diesel engines. This will help reduce the burden on the environment', he said.
RZD plans to replace 55 DMUs, 1 156 EMU cars and more than 2 800 coaches by the end of 2025, and estimates that it will need to purchase 2 522 locomotives.
'RZD with the participation of various manufacturers has developed technical requirements for different types of locomotives', said Kobzev. 'The starting point for setting the main parameters was an operational model which describes in detail existing and prospective freight flows, bottlenecks, and options for future freight traffic.'