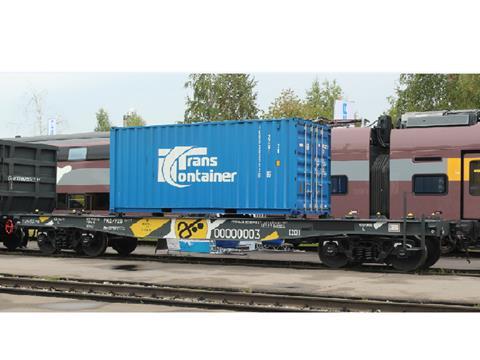 RUSSIA: Wagon manufacturer Altaivagon has obtained type approval for its Type 13-2114-11 container flat wagon design with 18-2145 bogies, which it says will be the first Russian wagons able to operate at 120 km/h, loaded or empty.

Certification enables production to begin, with the first batch of the wagons to be supplied to TransContainer for use on the Moscow – St Petersburg route.

The wagon for fast freight services has been developed in close co-operation with Russian Railways. The prototype was completed within six months of the initial concept being developed.

Altaivagon said the changes to the braking systems which were required for higher speed operation were 'not significant'. These could also be used on other types of wagon, helping to increase efficiency and reduce operation and maintenance costs.