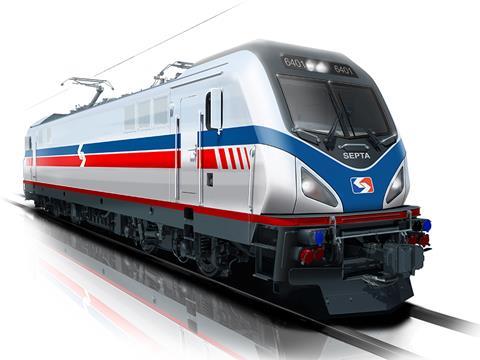 USA: Southeastern Pennsylvania Transportation Authority has formally awarded preferred bidder Siemens a $118m contract to supply 13 ACS-64 electric locomotives by early 2018, along with spare parts and staff training.
The contract announced on November 11 includes an option for up to five more of the locomotives, which are to be built at the Siemens plant in Sacramento.
The SEPTA ACS-64 locomotives will be similar to locos being supplied to Amtrak for inter-city services on the Northeast Corridor, and are intended to offer greater reliability and easier maintenance than the ABB-designed AEM-7 and ALP-44 locomotives they will replace. They will be equipped for regenerative braking, and have microprocessor-based self-diagnostics for all key systems as well as redundant systems to ensure power is maintained to the coaches for heating, cooling, lighting and door operation.
'The purchase of these new locomotives is the first of several new vehicle purchases which are part of SEPTA's Building the Future programme', said SEPTA General Manager Jeff Knueppel. 'We are looking forward their arrival to help provide faster and more reliable regional rail service for our rapidly-growing ridership.'