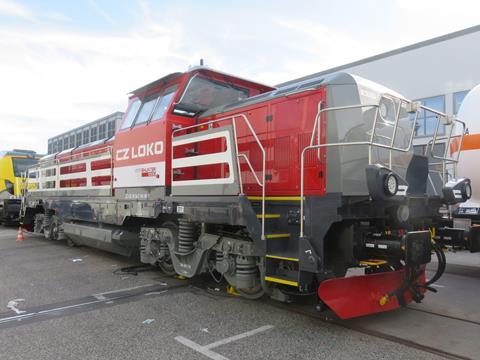 ITALY: Trenitalia subsidiary Serfer Servizi Ferroviari has ordered five EffiShunter 1000 locomotives from CZ Loko, with an option for five more. Deliveries are scheduled to commence in February 2018.
The TSI-compliant locomotives for shunting and main line duties will have a maximum speed of 100 km/h. They will be equipped with Caterpillar C32 engines rated at 895 kW, AC/DC transmission and the Italian BL3 train protection system as well as ETCS.
Since 2015 CZ Loko has supplied seven diesel shunters to Italian operators Dinazzano Po (two), Terminali Italia (two), SerFer (one) and Francesco Ventura Costruzioni Ferroviarie (two). All locos are maintained through CZ Loko's Italia subsidiary.