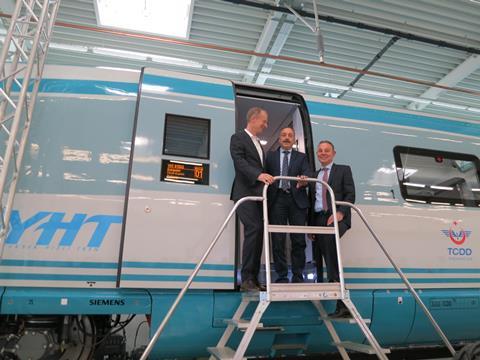 TURKEY: Siemens has unveiled the first of 12 Velaro high speed trainsets ordered by Turkish national operator TCDD Taşımacılık at the supplier's Düsseldorf plant on November 13.
Due to arrive in Ankara by the end of November, the train is expected to enter passenger service in February following testing.
Once deliveries from the April 2018 contract are completed, TCDD will have 19 Velaros in its fleet. Ridership is expected to increase from the current 22 000 passengers a day to 30 000 next year and 40 000 in 2021, according to TCDD General Manager Kamuran Yazıcı.
The extra trainsets are to be used on the high speed lines currently under construction from Ankara to Sivas and Izmir.