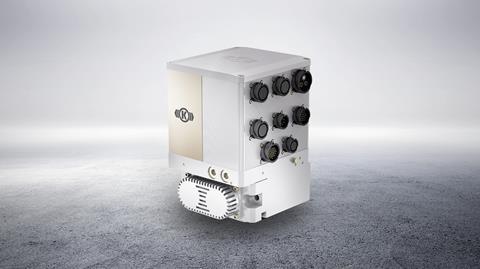 SWEDEN: Knorr-Bremse announced on September 4 that it had signed a contract to deploy its CubeControl brake control system on a fleet of high speed trains for Sweden.
Railway Gazette understands that the technology is to be fitted to the 25 Zefiro Express trainsets that Alstom is building for Swedish national operator SJ.
According to Knorr-Bremse, the contract was signed in the second quarter of this year, and the supplier says that the value is 'in the lower double-digit million euro range'.
The deal also includes the supply of bogie equipment and compressed-air supply units for the braking systems. Knorr-Bremse is also to supply wiper-wash systems for the driver's cabs, windscreens, power electronics for more efficient onboard energy management, as well as doors to be manufactured by the company's IFE subsidiary.
The supplier says that CubeControl offers operators a number of innovations, including braking distances that can be reproduced consistently in all conditions. Knorr-Bremse expects this option to be deployed from next year, making stopping distances more predictable and reliable, helping to reduce train headways.
'After intensive development, with our new CubeControl we're launching a platform that interconnects key elements of train braking systems even more intelligently', said Dr Nicolas Lange, Chairman of the Management Board of Knorr-Bremse Rail Vehicle Systems. 'As the shift to rail mobility gains traction, CubeControl can help to optimise traffic flows and further improve uptime, efficiency and punctuality on rail networks.'