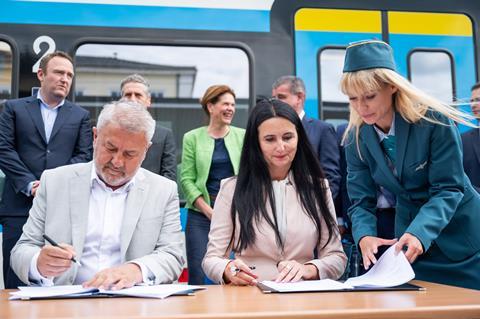 SLOVENIA: National passenger operator SŽ-Pp has awarded Stadler a contract to supply a further 20 Flirt diesel multiple-units from 2025.
The DMUs will have provision for possible future conversion to electric operation.
The €148·3m contract was signed on June 14 during an event to mark the completion of work to modernise Grosuplje station.
'Sustainability is what gives rail transport a new future', said Prime Minister Robert Golob at the event. 'In view of impending climate changes, we need to increase the importance of railways. I want the railway management to fully recognise this, to seize the opportunity, to start behaving sustainably and to look for business opportunities.'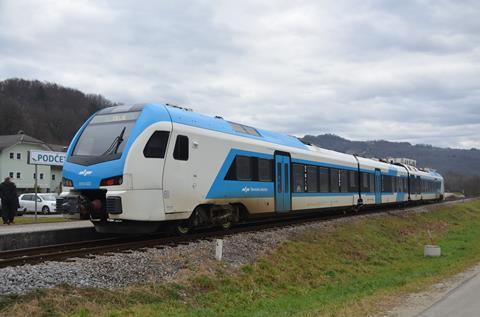 SŽ Director General Dušan Mes said further infrastucture enhancements are planned with the aim of reducing the Ljubljana – Maribor journey time to less than 90 min by 2025.
'With the modernisation of the infrastructure, and the construction of a new passenger station in Ljubljana, the goal is to transport 30 million passengers annually by 2030', he said. 'Today, SŽ transports 15 million passengers per year.'
In September 2022 SZ completed the first phase of its fleet modernisation proramme when it took delivery of the last of 21 Flirt EMUs, 21 Flirt DMUs and 10 double-deck Kiss EMUs.
On June 16 Stadler announced that the Italian region of Valle d'Aosta had placed an order for four trainsets which will include the 2 500th Flirt to be sold since the first were ordered by Swiss Federal Railways in 2002.