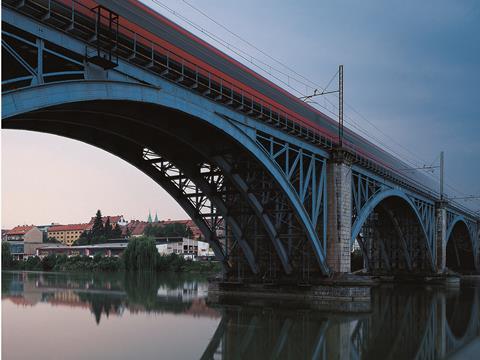 SLOVENIA: The supervisory board of national operator SŽ approved the award of a contract for the supply of 25 multiple-units at its meeting on April 3. Signing of the €170m contract is subject to final approval from the state's asset holding company.
This follows a tendering process in which Stadler Rail was the only bidder. SŽ plans to purchase 10 three-car double-deck 3 kV DC EMUs, 10 four-car single-deck three-system 15 kV 16·7 Hz/3 kV DC/25 kV 50 Hz EMUs and five DMUs.
The new units would enable the replacement of older rolling stock, and support a predicted 30% growth in ridership to 20 million passengers/year in 2023.
In 2017 the SŽ Group generated revenue of €516m, up 2·1% on 2016, with a net profit of €29m. Earnings before interest and tax were up 26% at €31m, while financial liabilities decreased by 36% to €89m.