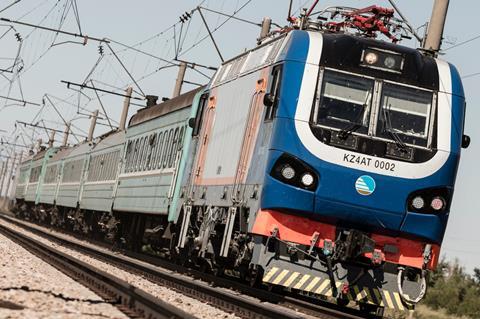 KAZAKHSTAN: Stadler has signed three contracts totalling €2·3bn to supply national railway KTZ with 537 coaches in 2023-30, provide full-service maintenance for 20 years and acquire a local production facility.
The order includes 234 sleeping cars with 40 berths, 233 couchette cars with 58 seats, 35 cars with 18 seats for staff and people with reduced mobility and 35 generator cars.
The 1 520 mm gauge vehicles will be designed for 160 km/h operation at ambient temperatures ranging from -50 to +45°C.
The contract includes options for additional orders to continue the modernisation of the KTZ passenger fleet.
Strategic partnerships
The long-term contracts signed on December 13 follow from a strategic partnership agreement signed when Kazakhstan's President Kassym-Jomart Tokayev visited Switzerland in November 2021.
Stadler is to acquire the KTZ-owned Tulpar plant where coaches were previously produced in partnership with Talgo.
The plant has around 100 employees. The contracts envisage a gradual transfer of technology from Switzerland, training of local personnel at other Stadler plants and co-operation with local suppliers and technical universities.
'We are looking forward to this long-term co-operation with KTZ and delivering our state-of-the-art technologies and competences', said Stadler Executive Chairman Peter Spuhler. 'This project will see Stadler enter a new market and expand our geographical presence in the CIS.'
KTZ said the co-operation with Stadler would lead to 'a significant improvement in the technical condition of the fleet, increasing the safety and comfort of passengers.'