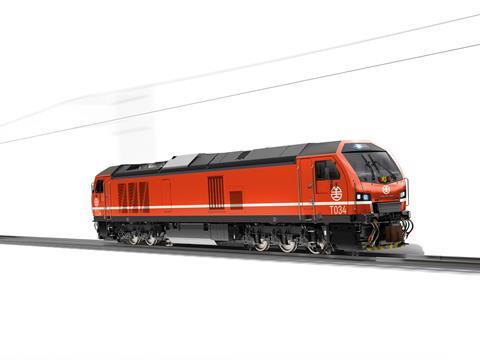 TAIWAN: Stadler has won a €165m order to supply 34 diesel-electric locomotives to Taiwan Railway Administration, the Swiss company's first major tender win in the Pacific region.
The 1 067 mm gauge six-axle mixed-traffic locomotives will be built at Stadler's plant at Valencia in Spain. They will be powered by a 2 700 hp Cummins engine, with a maximum speed of 120 km/h and starting tractive effort of up to 430 kN.
Stadler said the locomotives would be specially designed for the tropical and subtropical climate with humidity of up to 100% and temperatures of up to 45ºC. They will be equipped to work in multiple.
'We are proud to be able to supply a larger rolling stock series to Asia for the first time', said Group CEO Thomas Ahlburg when the order was announced on October 15. 'The locomotives will be used in demanding mountainous topography similar to that of Switzerland, and in extreme climatic conditions. Stadler is very familiar with adapting rail vehicles to such specific challenges. Combined with the ability to build lightweight yet environmentally-friendly locomotives, these are important reasons for our success in Taiwan.'