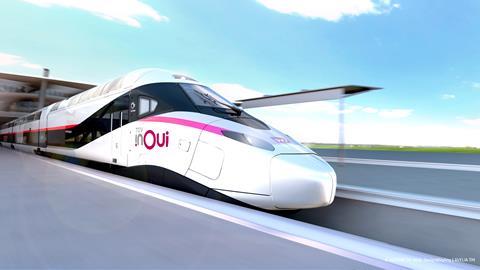 FRANCE: With the first SNCF's next-generation TGV M power cars and trailers taking shape at Alstom's factories in Belfort and La Rochelle respectively, the operator and its supplier have invited their staff to come up with a design for the livery of the two test trains.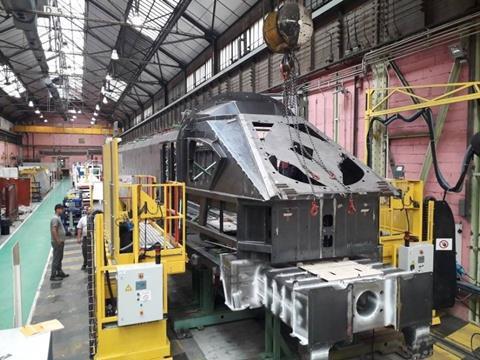 Ideas and proposals are being sought from around 210 000 employees at SNCF and 9 500 at Alstom. The competition will close on December 8, and the two winning designs will be applied to the two test trains that are due to commence trials next year.
'This competition perfectly illustrates the idea of partnership shown by the teams working on this project since the start', said Alstom France President Jean-Baptiste Eyméoud. 'I am sure that all our staff will be creative in order to depict the values associated with this train: ecology, innovation, modernity, modularity and comfort'.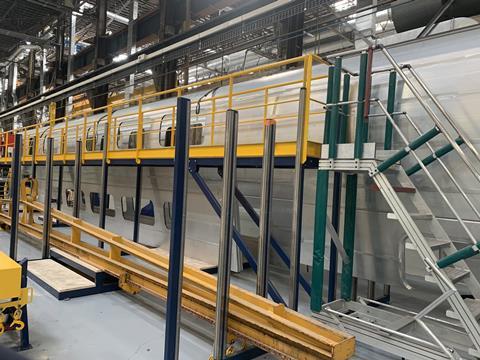 Alain Krakovitch, Directeur-Général of Voyages SNCF, noted that '1 000 experts are working on the detailed design of the trainset. It is important for me that all railway staff are associated with the key moments of the innovation partnership between SNCF and Alstom ― and this competition is one of those'.
Delivery of the first of 100 TGV M trainsets ordered by SNCF from Alstom in July 2018 is expected to begin in 2023, allowing the initial tranche to enter commercial service in 2024 in time for that year's Olympic Games. The trains are based on Alstom's Avelia Horizon platform with shorter power cars than existing TGVs and up to nine intermediate double-deck trailer vehicles.