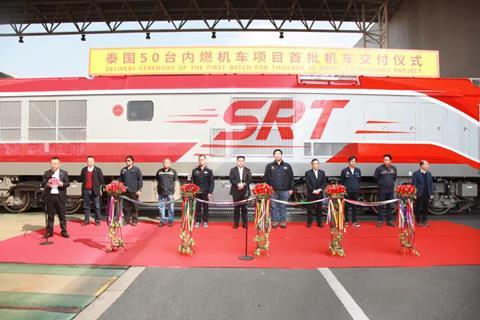 THAILAND: CRRC Qishuyan has rolled out the first of 50 diesel locomotives ordered by State Railway of Thailand to replace locos more than 40 years old.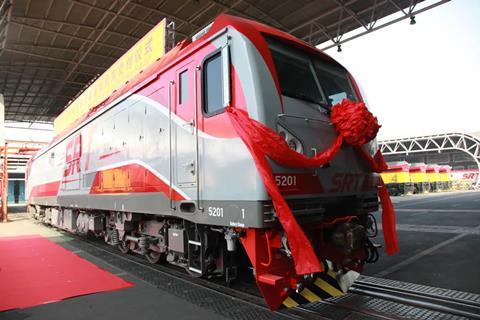 The 6·5bn baht contract signed on August 31 2020 required the first 20 locomotives to be delivered within 540 days and the remaining 30 within 915 days. The roll-out ceremony was attended by SRT representative Annop Wongvichan, along with CRRC Qishuyan Chairman Xu Shibao and General Manager Qin Huim.
The metre-gauge diesel-electric locomotives with AC traction equipment have a maximum speed of 120 km/h and an axleload of 16 tonnes.
They are based on the 3 200 hp SDA3 class powered by Caterpillar C175-16 ACERT engines, of which CRRC Qishuyan supplied 20 to SRT in 2013-15.