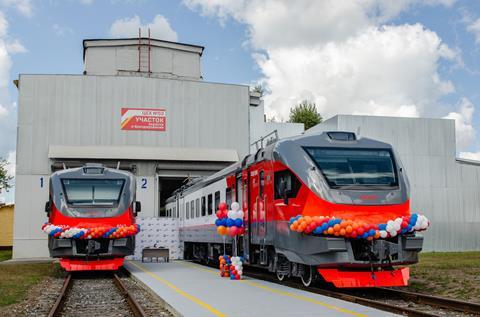 ARMENIA: Transmashholding's Demikhovo plant has handed over a pair of two-car EP2D DC electric multiple-units ordered for use on the Yerevan – Gyumri route.
TMH said it is the only Russian manufacturer of short-formation EMUs suitable for low-ridership routes.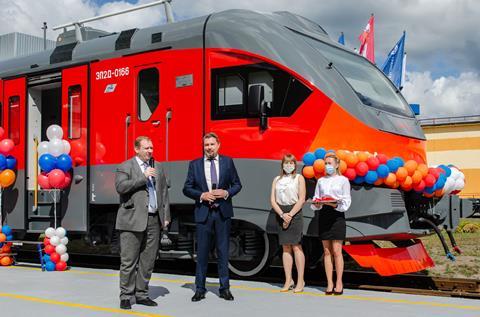 The 120 km/h EP2D units are 44·8 m long and have bench seating, a passive safety system designed to protect the crew and passengers in a collision, and a modern climate control system including UV air purification.
The design meets the technical regulations of the customs union countires, enabling operation in Russia, Belarus, Kazakhstan, Kyrgyzstan and Armenia.
A previous pair of EP2D EMUs was supplied to Armenia in 2018.
The latest units were ordered in March this year by South Caucasus Railway, a Russian Railways subsidiary which operates the Armenian network under a long-term concession agreement. The order also included 21 Type 61-4517 sleeping cars and six Type 61-4516 platskartny third class cars with dormitory-style berths, which have already been delivered.