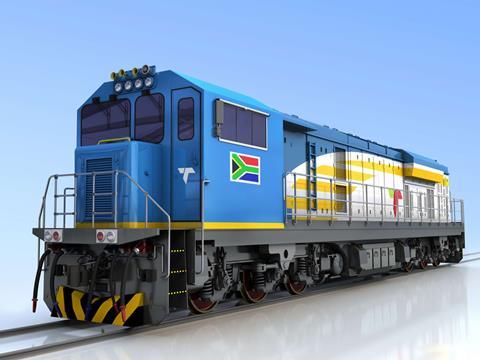 SOUTH AFRICA: State-owned freight transport company Transnet signed a R30bn loan agreement with China Development Bank on the sidelines of the World Economic Forum in Cape Town on June 4.
The loan is part of a bilateral memorandum of understanding signed by the two countries' presidents last December. The proceeds are to be used to finance 232 diesel and 359 electric locomotives which have been ordered from CNR and CSR.
Transnet plans to draw down the R18bn first tranche of over four years, with the second tranche subject to market conditions and funding requirements. The repayment term is 15 years, with a grace period of 4½ years while the locomotives are being built.
Transnet said the loan would mitigate liquidity risk, maintain the cost of debt within acceptable levels, match the asset and liability profile taking into account the useful life of the locomotives, diversify funding sources and conserve its domestic credit lines.
Transnet has now secured 92% of the funding for its R50bn seven-year programme to acquire a total of 1 064 locomotives to support plans to increase traffic volumes from 210 million tonnes to more than 350 million tonnes.