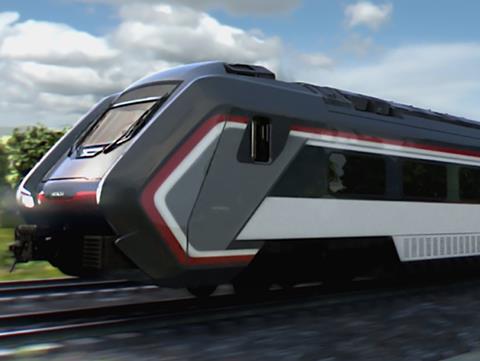 ITALY: Trenitalia has awarded Hitachi Rail Italy a framework contract for the supply of up to 135 regional diesel multiple-units.
The agreement signed on July 27 includes a firm order for 70 units, and there are options for 65 more which would take the total value to €1·6bn.
Trenitalia said the international tender had attracted interest from the most important rolling stock suppliers in the market, and the winner had been selected on the basis of the most economically advantageous offer.
The DMUs are to be built at Hitachi Rail Italy's plants in Pistoia, Napoli and Reggio Calabria, with the first expected to enter service in 2021. Trenitalia said they would offer improved reliability and passenger comfort
The latest framework agreement forms part of a wider regional trainset procurement programme. In August 2016 Trenitalia awarded Alstom the Lot 1 framework agreement covering the supply of up to 150 Coradia Stream (branded Pop by Trenitalia) medium-capacity single-deck electric multiple-units worth €900m, while Hitachi Rail Italy was awarded the Lot 2 framework agreement for the supply of up to 300 Caravaggio (branded Rock) high-capacity double-deck EMUs worth €2·6bn. These units are expected to begin entering service in 2019.
Stadler had been selected as preferred bidder for Lot 3 covering the supply of DMUs, but following further evaluation of the bids the tender was re-run in 2017.