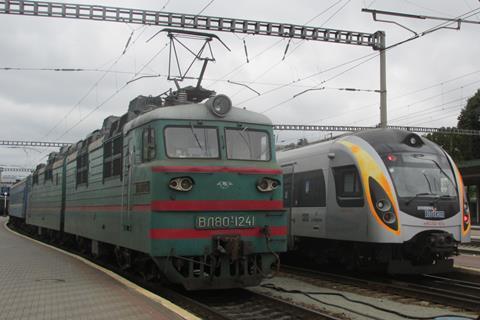 UKRAINE: National railway Ukrzaliznytsia will need funding of 51·2bn hryvnia over six years to modernise its locomotive fleet, according to management board member Frantisek Bures. He said that this programme 'should always support Ukrainian rolling stock producers'.
UZ will need to acquire around 135 new AC electric locomotives, 50 DC locos and 20 dual-system locos in 2020-25, Bures said on January 27. While it will be looking to the international market to obtain the best price, the railway will 'be strictly demanding a significant portion of localisation', requiring international suppliers to make use of the 'very skilled people' at UZ and private sector railway plants.
Bures said UZ needs to strike a balance between procuring new rolling stock and undertaking the repair and modernisation of existing vehicles.
A total of 1 023 locomotives are to be modernised and 1 049 will undergo major repairs. The intention is that this work will be mainly be done by domestic companies.
UZ's train operations and locomotive repair functions are to be separated in 2020-21, with locomotive costs allocated to passenger and freight sectors.
The depots will become more specialised in the work they undertake, and will be made available for use by independent operators as part of the opening up of the rail market.