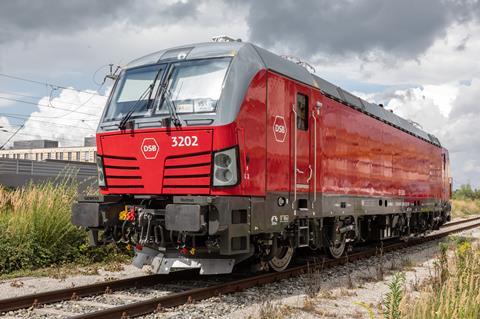 DENMARK: The first three of 42 Siemens Mobility Vectron AC electric locomotives ordered by national passenger operator DSB are expected to be delivered this month, after the Transport, Construction & Housing Authority granted approval for operation in Denmark on September 15.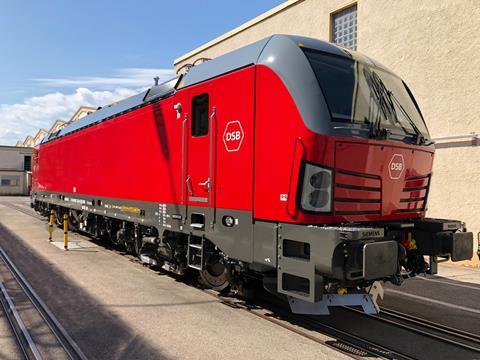 The 6·4 MW locomotives which will be used to haul DSB's double-deck passenger coaches have a maximum speed of 200 km/h and can operate under the 25 kV 50 Hz electrification used in Denmark and 15 kV 16·7 Hz in Germany. They are equipped with ETCS as well as the PZB/LZB and DK-STM train control systems.
The 42 locomotives which were ordered in three batches in 2018 (26) 2019 (eight) and 2020 (eight) will 'have a positive effect on our environmental footprint both in relation to energy consumption and local particle emissions, and will further support DSB's targets to provide sustainable, reliable and flexible train operation that will benefit our customers', said DSB CEO Flemming Jensen.
Siemens Mobility CEO Michael Peter said the supplier was 'especially pleased that we can hand over the locomotives to our customers earlier than originally planned.'
A total of 50 customers have now ordered more than 1 000 Vectron locomotives, and approval has been received for operation in Austria, Belgium, Bulgaria, Croatia, the Czech Republic, Denmark, Finland, Germany, Hungary, Italy, the Netherlands, Norway, Poland, Romania, Serbia, Slovakia, Slovenia, Sweden, Switzerland and Turkey.