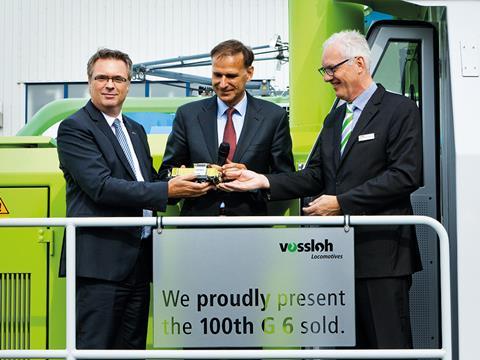 INNOTRANS: Handing over its 100th Type G6 shunting locomotive, Vossloh's CEO Hans Schabert announced that the company expects to be able to deliver locomotives within six months from next year.
To this end, he announced that Vossloh is building a new locomotive factory at Kiel-Suchsdorf, which will enable the company to fulfil profitably small orders for between two and four locomotives.
The jubilee locomotive was supplied to the SNCF-Geodis subsidiary Captrain, which has ordered a total of six Vossloh shunting locomotives for various of its German facilities. Captrain's Managing Director Henrik Würdemann praised the G6 design for its robustness, performance and operational flexibility.