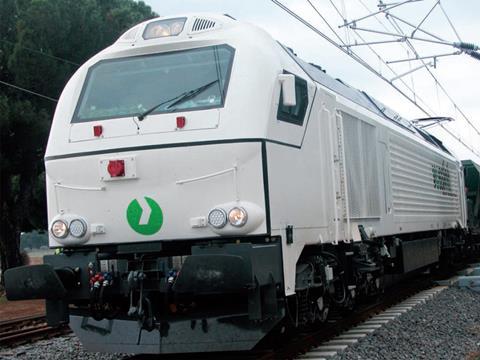 SOUTH AFRICA: Swifambo Rail Leasing has awarded Vossloh Group a €250m contract to supply 50 Euro Dual electro-diesel and 20 Euro 4000 diesel locomotives, which are to be leased to Passenger Rail Agency of South Africa for use on Shosholoza Meyl long-distance services.
Announcing the contract on October 10, Vossloh said the use of electro-diesel locomotives able to operate on both electrified and non-electrified routes would reduce PRASA's capital, maintenance and operating costs.
The locomotives are to be delivered from the Vossloh España plant in Albuixech, Valencia, between the second quarter of 2014 and the end of 2016. The contract includes local skills development, and there are options for maintenance and additional locomotives.