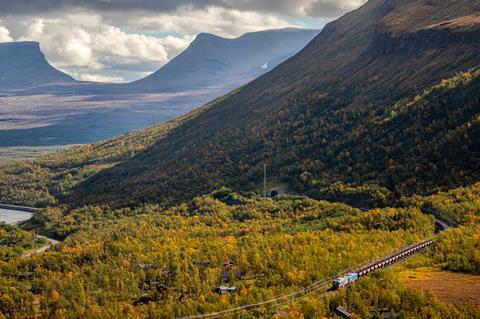 SWEDEN: Vysus Group is providing engineering, risk management and regulatory approval services to support mining group LKAB in the modernisation of 18 Adtranz/Bombardier IORE heavy haul electric locomotives which are used to haul iron ore from the Malmfälten mining area to the ports of Luleå and Narvik.
Vysus is a standalone rail, industrial and energy consultancy which was formed from from Lloyds Register's Energy business. Under the contract with LKAB, it will ensure that the locomotive modernisation project meets all regulatory and legal requirements, including the European Commission's Common Safety Methods which provide a framework for the evaluation and assessment of risk associated with engineering, operational and organisational changes to railways.
The contract runs for one year, with options to extend up until 2026; the refurbishment programme is expected to take up to six years.
LKAB is one of Sweden's largest freight operators, responsible for around 35% of the freight on the national rail network. The modernisation of the IORE locomotives is being undertaken with Bombardier Transportation, and is co-ordinated with the installation of ETCS which is to be introduced along the entire Malmbanan route by 2023.