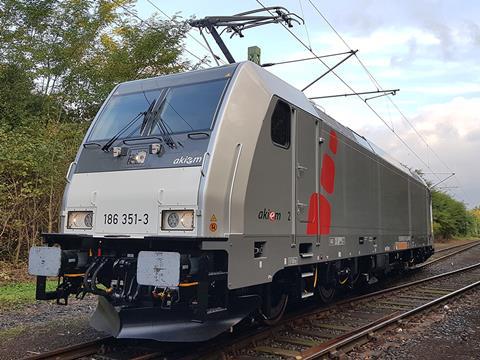 EUROPE: Leasing company Akiem has awarded Wabtec a five-year contract to maintain Alstom Prima and Traxx locomotive brake components, pantographs and HVAC in France and Germany.
The companies will also work together to develop services including additive manufacturing, remote diagnostics and more sustainable HVAC refrigerants.
The service agreement announced on October 13 'will enable Akiem to secure and shorten our maintenance operations on half our current fleet, to the direct benefit of our customers', said the leasing company's Purchasing Director Maxandre Garzino-Fréchot.
Wabtec said the proximity of its teams to Akiem's maintenance sites would facilitate equipment monitoring.
'Akiem's key role in this value chain means it fully measures the value of robust and reliable equipment', said Sameer Gaur, President of Wabtec Transit Services Group. 'We share their commitment to maximise train safety and reliability and are looking forward to supporting this major actor in European rail to achieve its goals.'