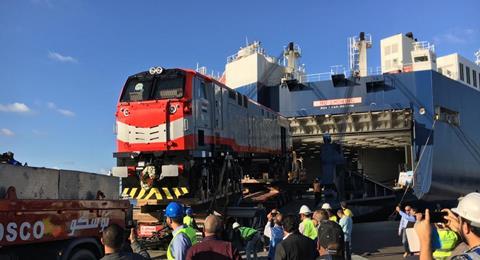 EGYPT: Wabtec has delivered 10 Evolution Series diesel locomotives to Egyptian National Railways and the Ministry of Transportation.
In June 2017 the Ministry of Transportation and Egyptian National Railways signed a US$575m letter of intent for the supply of 100 mixed-traffic locomotives from GE, which subsequently merged with Wabtec. The ES30ACi Light Evolution Series dual-cab locos have 12-cylinder, 3 200 hp engines.
Wabtec is providing 15 years of support and spare parts for the state railway's existing and future GE locomotive fleets, and will modernise some of the older vehicles.
Training of more than 275 staff is also included in the agreement, and a team of Wabtec engineers has been installed in ENR's workshops.