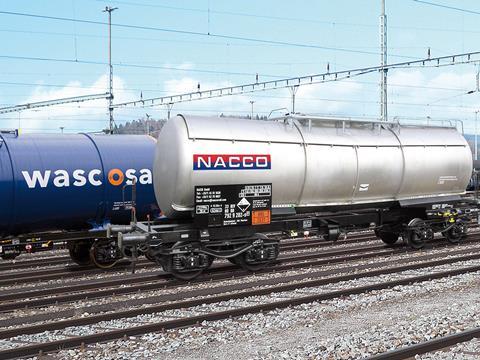 EUROPE: A consortium of wagon leasing company Wascosa and Hamburg-based logistics assets investor Aves One completed the acquisition of 4 400 wagons from the Nacco subsidiary of CIT Group on October 1. Wascosa has also taken over Nacco's operations in Hamburg.
VTG announced plans for the acquisition of Nacco in July 2017, and the German and Austrian competition authorities granted conditional approval for the deal earlier this year subject to around 30% of the Nacco business first being sold to a third party.
Nacco has retained 11 000 wagons which will be acquired by VTG.
Wascosa will integrate the 4 400 wagons into its existing fleet by the end of the year, meaning the growth target of 10 000 wagons that it announced at the beginning of the year will be exceeded by more than 40 %.
'The rapid completion of this transaction significantly accelerates our growth in recent years and makes us the number four of European wagon hire companies' said Wascosa President Philipp Müller. 'This opens up further interesting growth prospects for us in existing and new market segments.'