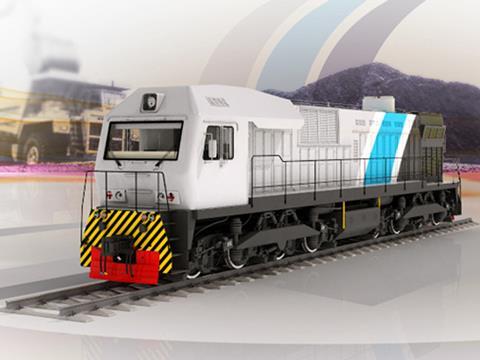 RUSSIA: Yakutia Railways has awarded a contract for concept development of a genset locomotive to Swiss firm Molinari Rail and Sinara Transport Machines. The 1 520 mm gauge main line freight locomotive would be based on the Russian manufacturer's TE8 design, and be powered by two diesel engines.
Announcing YR's commitment to a first order on June 28, Molinari Rail said the genset locomotive would combine 'proven and innovative technologies from Russia and the USA'.
'This is an important project for us and the Far East of the Russian Federation', said YR Technical Director Aleksandr Kurchatov. 'It allows us to receive locomotives that will operate in the harsh climate conditions', as well as meeting 'current and future operational requirements. This project opens a new chapter in the Russian locomotive industry, as no comparable locomotive is available on the market.'
With effect from July 1 Sinara's STM-Service business took over responsibility for the maintenance of 5 000 Russian Railways locomotives (around 8 200 locomotive sections), which was put out to tender in April. Following the transaction STM-Service now has more than 12 000 staff.