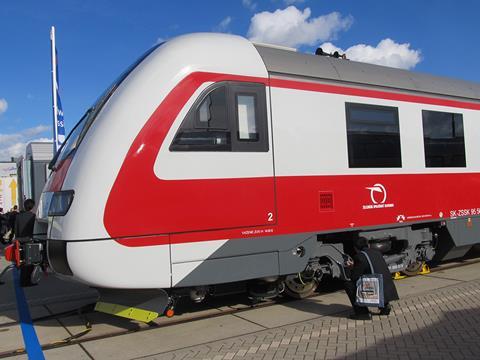 SLOVAKIA: National passenger operator ZSSK has awarded its traditional supplier ŽOS Vrútky two contracts to supply locomotive-hauled coaches and diesel multiple-units.
The 21 Class 861 DMUs are to be delivered from 2018 for use on the Zvolen – Vrútky and Zvolen – Fiľakovo lines. They will have air-conditioning, wi-fi and 230 V power sockets, and are to be supplied in two lengths with seven having 160 seats and 14 units having 110 seats. The €77m order is being co-funded by the EU.
ZSSK has also placed a €9·45m self-financed order for five 160 km/h second class coaches for use on long-distance services from July 2018. The contract includes an option for another 30 vehicles which would take the total value to €67·3m.