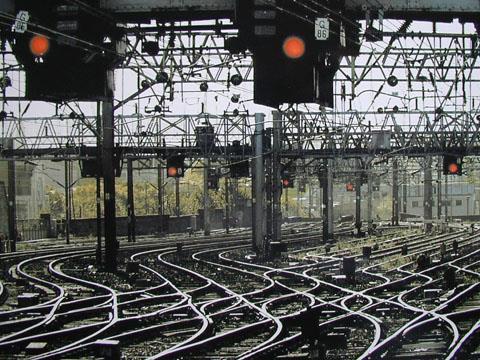 UK: The Rail Safety & Standards Board is working with technology consultancy 100%Open to launch two 'innovation challenges' relating to the field of traffic management.
The challenges form part of the FuTRO (Future Traffic Regulation Optimisation) programme which RSSB and the UK industry's Technical Strategy Leadership Group launched earlier in 2013 to examine the development of tools to ensure trains 'are in the right place, at the right time, all the time'.
The first 'challenge' is focused on what RSSB terms 'universal data' to drive management of the 'future railway through combining diverse data sources in a timely way'. The second is 'the supermap challenge' to create an 'accurate and versatile map' of the network so as to support 'ways to optimise' it.
The two challenges have been developed in the wake of a series of workshops held earlier this year. 'It was an opportunity to network with people not just in the rail industry but participants who have interests in the data, design aspects and potential new business models', said James Hardy, Head of Strategy at RSSB.