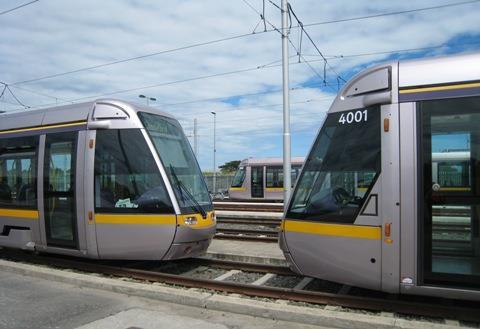 KAZAKHSTAN: Two co-operation agreements were signed by Alstom CEO Patrick Kron on October 6 within the framework of a Franco-Kazakh business forum held during President Sarkozy's visit to Kazakhstan.

Firstly, Kron signed a memorandum of co-operation with the Mayor of Astana for the creation of a tram network as part of the development plan for the Kazakh capital. The agreement covers a feasibility study for civil works and all electric and mechanical systems, including the supply of rolling stock, track, catenary and electrification, as well as long-term maintenance. Alstom's Citadis tram will be adapted to local climatic conditions and equipped to operate in extreme temperatures.

The agreement signed with the Chairman of state railway KTZ envisages the creation of a joint venture to manufacture point motors locally. The details of transferring production and assembly to Kazakhstan are to be defined by both parties.

The motor to be produced, which incorporates Alstom's latest technology in terms of reduced maintenance costs, a long operating life and remote diagnostics, has been adapted to local conditions and is able to operate in temperatures as low as -40°C. Two prototypes have already been installed on the Kazakh rail network where they will undergo 12 months of tests.