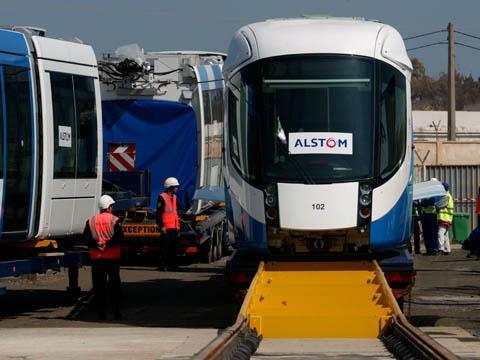 ALGERIA: Minister of Transport Amar Tou was present on March 18 to welcome the arrival of the first of 41 Citadis trams being supplied by Alstom for the light rail line now under construction in Alger.
Built at Alstom's La Rochelle plant in France, the tram was shipped via Marseille in three sections which will be assembled into a complete set at the Bordj El Kiffan depot.
The 23 km light rail line in the east of Alger is being built by the Mediterrail consortium of Alstom, ETRHB and Todini, and will be operated by Keolis under a 10-year concession.
The project is being developed by Enterprise du Métro d'Alger, the urban rail construction agency which is also responsible for the capital's metro scheme and the Oran and Constantine light rail lines.