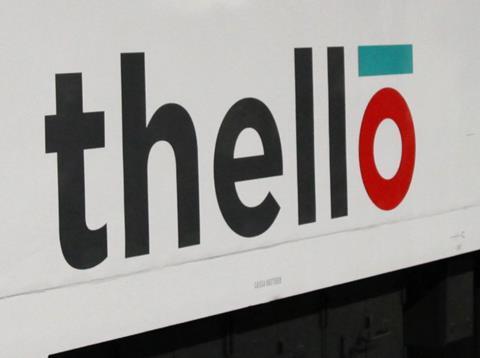 EUROPE: Transdev is to relinquish its 33% holding in the Thello joint venture with Trenitalia, which operates overnight trains between Paris and Venezia as well as open access services between Marseille and Milano. Transdev Director, France, Laurence Broseta told French business newspaper Les Echos that the company had informed Trenitalia of its decision, which would become effective 'within two or three months', and that the partners remained on good terms.
According to Broseta, revenue at Thello 'has not grown as much as we were hoping', with traffic affected by the terrorist attacks in Paris in November 2015. She also cited 'operating difficulties', with services delayed by infrastructure maintenance work as well as more stringent border controls introduced in response to the migrant crisis across Europe.
Transdev was also expecting that 'synergies' with French domestic overnight services would enable Thello to attain profitability. The French government had invited expressions of interest in operating 10 currently loss-making overnight services, but according to Broseta it had been 'impossible' for Transdev to bid.
Taking on these routes would have been 'at our own risk', said Broseta, without Transdev receiving the subsidy paid to SNCF. Drawing up a business plan had been complicated by the lack of detailed information, despite requests for clarification, with missing data including current traffic and revenue figures.
Transdev has now turned its attention to TER regional services currently operated by SNCF, which are due to be opened up to competition in 2023. Broseta pointed out that the regions responsible for specifying and funding these services could go to the market before then on an experimental basis, potentially enabling Transdev to draw on its experience of operating regional services in Germany.