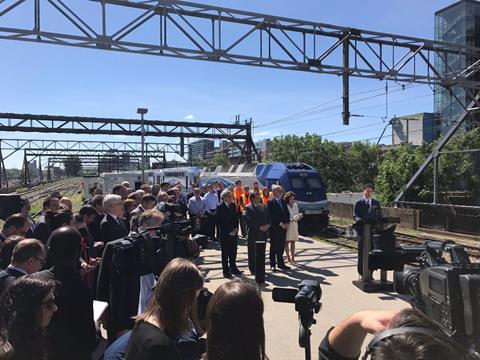 CANADA: Prime Minister Justin Trudeau announced on June 15 that the federal government is to provide C$1·28bn towards the construction of the Réseau Électrique Métropolitain automated metro project in Montréal.
All the funding for the project is now in place. Public pension and insurance investor Caisse de dépôt et placement du Québec is investing C$2·67bn, or 51% of the project's share capital. The province of Québec is providing C$1·28bn, representing 24·5% of the total equity.
The federal share of financing is to come from the government's Investing in Canada infrastructure plan. Once the Canada Infrastructure Bank is established, funding could come from there instead of the province's public transport allocation.
The government says that economic benefits during the construction phase are estimated to reach nearly C$3·7bn. Around 34 000 direct and indirect jobs are expected to be created during construction and 1 000 permanent jobs would be created upon completion.
The 67 km planned REM would link the south shore suburbs, the city centre, the airport, Sainte-Anne-de-Bellevue and Deux-Montagnes. Opening is planned for the end of 2020.