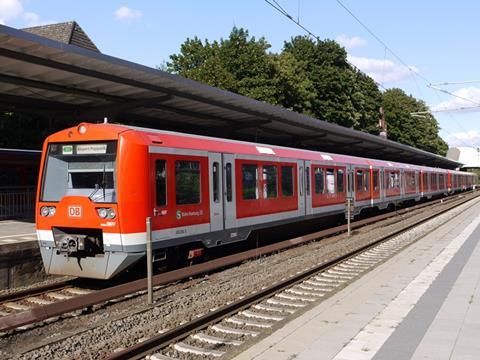 GERMANY: A financing agreement for the Line S4 Ost extension of the Hamburg S-Bahn network to Bad Oldesloe was completed on November 29.
The total project cost is put at around €1·85bn, of which €1·56bn is coming from the federal government. A further €290m is to be provided by the Länder of Hamburg (70%) and Schleswig-Holstein (30%), while Deutsche Bahn is contributing €20m. The Länder are also seeking a contribution from the EU. Around one-third of the route would be beyond the city boundaries in the Land of Schleswig-Holstein.
The project would require upgrading 36 km of route to separate local traffic from longer distance trains on the busy Hamburg – Lübeck corridor, with grade separation of junctions and the elimination of level crossings. Two extra tracks would be provided over the 17 km between Hesselbrook and Ahrensburg, with a third track on the following 7 km to Gartenholz. Five new stations would be built, four in Hamburg and one in Schleswig-Holstein. Work could begin next year, with opening of the Hasselbrook – Rahlstedt section expected in 2025. The whole route would open no earlier than 2027.
It is forecast that 100 000 passengers per weekday would use the services between Hamburg-Altona and Bad Oldesloe. Trains would run between Altona and Ahrensburg every 10 min, with every other service running to Bargteheide. One train/h would continue to the end of the route at Bad Oldesloe.
Line S4 is part of plans to add 50 km to Hamburg's urban rail network by 2035. These plans also include a fifth U-Bahn line.