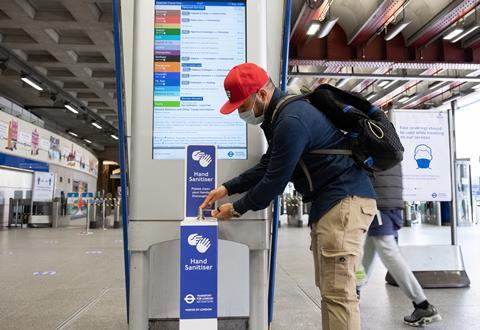 UK: Transport for London confirmed on the morning of November 1 that an agreement had been reached for the Department for Transport to make further emergency funding available to address the forecast shortfall in passenger revenue as a result of the coronavirus pandemic.
This will ensure the operation of services until the end of March 2021, 'as discussions on longer-term sustainable funding continue'.
Unlike many comparable transport authorities worldwide, TfL does not receive central government funding towards day-to-day operating costs. As a result it is heavily dependent on fares income, which has plummeted during the pandemic.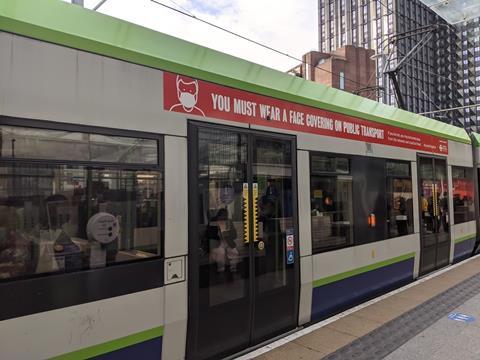 In May the government agreed to provide a grant of £1·095bn and a loan of £505m to support continuity of operations through to October 17, while a new funding package was negotiated. Higher than anticipated ridership meant TfL's actual shortfall was less than this £1·6bn total, so TfL and DfT agreed on October 16 that the package would be extended until October 31 while discussions continued.
£1bn package
The latest short-term funding package will provide TfL with a core amount of £1bn for the period between October 18 2020 and March 31 2021.
This comprises an extraordinary support grant of £905m payable under section 101 of the Greater London Authority Act 1999, and incremental borrowing by TfL from the Public Works Loan Board of £95m.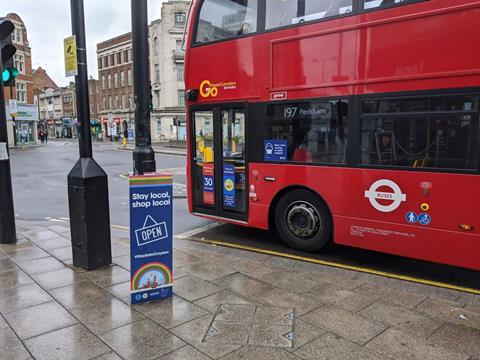 The amounts assume that the passenger demand over the period will stay at approximately 65% of pre-coronavirus levels. This is higher than the assumptions in TfL's revised budget, published in July, which forecast a funding shortfall of approximately £2bn for the second half of 2020-21.
In recognition of the high level of uncertainty in predicting passenger revenue, the package permits modification of the total support up or down depending on actual figures. TfL expects the package to provide approximately £1·8bn of funding based on the passenger revenue assumed in its revised budget, but this could increase if actual revenues are lower.
Temporary changes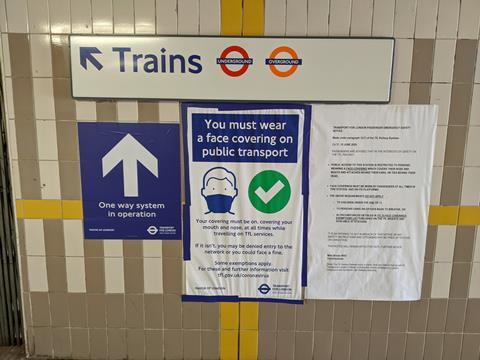 As part of the package, TfL is to contribute £160m to the forecast funding shortfall in the form of additional income or savings through a mixture of lower capital and operating expenditure supported by stronger financial control measures.
Current temporary changes to the congestion charge will be maintained, but there will be no extension of the area covered.
The government will fund free travel concessions to standard English levels and free travel for school children who qualify under national legislation. The temporary removal of free travel in the morning peak for holders of 60+/older persons Freedom Pass will continue. Government proposals to remove free travel for under-18s and over-60s have been dropped, as have proposals for TfL fares to rise by more than the previously agreed RPI+1%.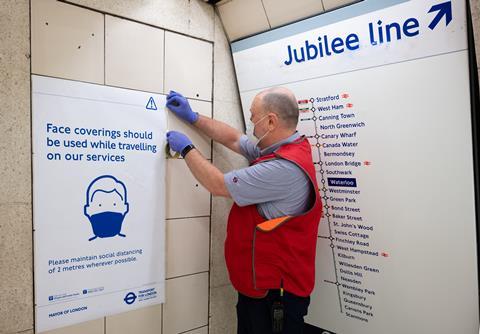 As part of the deal the Mayor of London will have to raise extra money in future years, with the maintenance of travel concessions above national levels being subject to a plan to raise revenue to fund them.
Options to be looked at include an increase in council tax, as well as keeping in place temporary changes to the congestion charge. A financial plan is to be presented in Janaury 2021.
'Eleventh-hour' agreement
Mayor of London Sadiq Khan said the 'eleventh-hour' agreement was 'not a perfect deal, but we fought hard to get to the best possible place. The only reason TfL needs government support is because almost all our fares income has dried up since March as Londoners have done the right thing.'
The six-month duration of the deal means another agreement will be needed just before the 2021 mayoral election, which the Mayor said was 'a far from ideal time to negotiate a fair long-term deal for London'.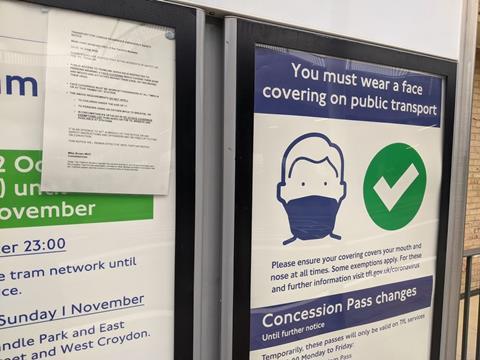 Secretary of State for Transport Grant Shapps said 'just as we've done for the national rail operators, we'll make up the fare income which TfL is losing due to covid. Londoners making essential trips will continue to be able to use tubes, buses and other TfL services, thanks to this government funding. At the same time, the agreement is fair to taxpayers across the country. The Mayor has pledged that national taxpayers will not pay for benefits for Londoners that they do not get themselves elsewhere in the country.'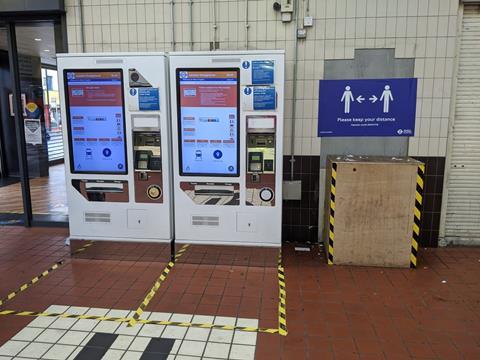 'Over the coming months, as we look to move beyond the pandemic, I look forward to working with London's representatives to achieve a long-term settlement, with London given more control over key taxes so it can pay more costs of the transport network itself', Shapps said. 'This agreement marks the first step towards that, potentially allowing a longer-term, sustainable settlement for TfL when the course of the pandemic becomes clearer.'
Discussions on funding the additional costs to complete the Crossrail project are not included as part of the current funding package. However, TfL said these were 'being progressed in parallel, remain constructive and are expected to conclude soon'.