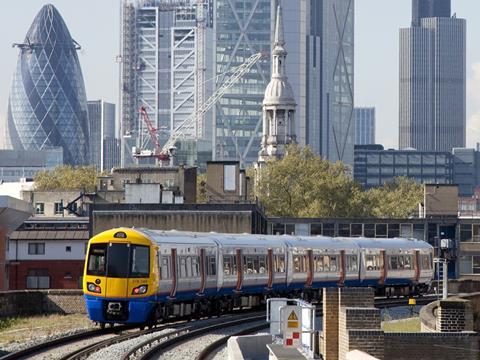 UK: A pilot project which automatically sends Twitter direct messages to alert people to rail and metro service disruptions was launched by Transport for London and the social media company on June 9.
The initial trial covers London Overground and TfL Rail services, as well as London Underground's Central and District lines. If successful it could be extended to other TfL feeds including those for road users. 'Getting the latest travel information direct to customers when and where they want it is key to enabling them to avoid delays', said Phil Young, Head of Online at TfL.
TfL began supplying travel information via Twitter in 2012 and now has more than 4 million social media followers, but accessing the information requires users to visit the relevant accounts or search their timeline. People who opt in to the Twitter pilot project will now be sent direct messages free of charge. Users can tailor the notifications by selecting the time periods when they would like to receive alerts, thus avoiding unnecessary alerts outside of commuting hours.
This is the first time Twitter has partnered with a transport authority to provide live travel information in this way. 'Twitter is used by millions of Londoners every day to get live travel updates', according to Dara Nasr, Managing Director of Twitter UK. 'We are incredibly excited to be partnering with TfL to make it more simple and convenient for commuters to receive important news about their journey. Up-to-the-minute information around severe disruption is a daily must-have for everyone, and the live nature of Twitter is the perfect companion for this.'
Around 8 200 developers have registered to use the open travel data provided through TfL's Unified Application Programme Interface, which now drives almost 500 apps.